Bali Airport serving Citilink's Denpasar-Dili route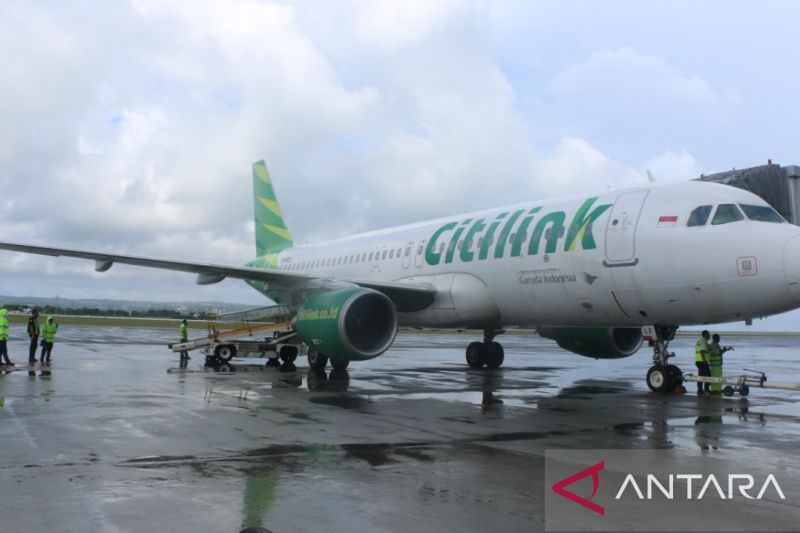 Badung, Bali (ANTARA) – Bali's I Gusti Ngurah Rai International Airport serves Citilink Indonesia's recently reopened round-trip route between Denpasar and Dili, Timor Leste.
"The reopening of the Denpasar-Dili road will have a positive impact on Indonesia and Timor Leste, and will accelerate the recovery of the tourism sector of the two countries", explained the general manager of the international airport I Gusti Ngurah Rai, Handy Heryudhitiawan, in Badung district. , Bali, Wednesday.
Citilink Indonesia operates the Denpasar-Dili return flight on Mondays and Fridays. The airline's Airbus A320 takes off from Denpasar at 9:25 a.m. local time and lands in Dili at 12:20 p.m. local time.
Then the return flight from Dili to Denpasar departs at 13:20 local time.
Heryudhitiawan said the airport enthusiastically welcomes the reactivation of Citilink Indonesia's Denpasar-Dili route, which will certainly increase the number of passengers at Bali airport.
Currently, Bali airport serves international flights to 11 countries operated by 19 airlines, he added.
As of June 12, 2022, I Gusti Ngurah Rai International Airport served 126,356 international passengers, with the average number of passengers reaching 10,529 per day.
Related News: TransNusa suspends Kupang-Dili flight to contain spread of coronavirus
"The number of international passengers at I Gusti Ngurah Rai International Airport continues to increase, as do the number of routes that have started operating again. As the airport operator, we are certainly very excited about it," he said.
Meanwhile, Citilink Chief Executive Dewa Kadek Rai said business travelers and tourists will hopefully find the reopening of the Denpasar-Dili flight convenient.
"We hope this can be a good start for the reopening of international Citilink routes and help economic and tourism recovery between the countries," Rai said.
Citilink tickets can be purchased on the website www.citilink.co.id/ or travel apps.
Related News: E Nusa Tenggara urges Garuda to open Kupang-Dili-Darwin flight route