Bali hotels and restaurants on shaky ground?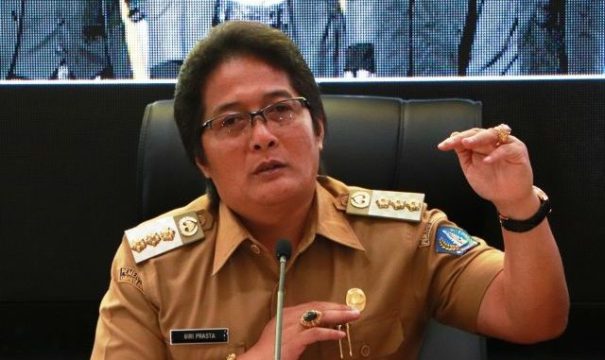 A report in RadarBali.com serves to highlight a frequent legal ownership dispute between village officials and provincial governments over who has the final say over so-called public land.
In Bali, traditional village leaders often enter into written contracts with investors granting waivers of established law and allowing the occupation and use of public land by private investors. Meanwhile, private investors faced with zoning restrictions and bans on beachfront and riverside land often offer village officials incentives via job guarantees for village residents and rents. substantial for the right to use land otherwise closed to private use.
Villagers and local officials consider the land by the sea as part of their ancestral heritage and within their right to use and dispose of it as they see fit. By contrast, provincial, regency and municipal authorities insist that any "public landare forever owned by the people and that national, provincial and regional laws prevail – prohibiting local authorities from allocating these lands to private investors.
In this case, the regent of Badung, Nyoman Giri Prasta, lodged a complaint with the Denpasar Police Station appointing a group of seven investors and the traditional chief (Bendesa) of Ungasan, Wayan Disel Astawa, for the diversion of land used by the Karma Kandara private beach club. This case came to the fore when provincial and regency officials investigated the Beach Club site after it was devastated by fire on November 14, 2021. The team's preliminary findings raised questions about the club's violation of the 100-yard setback rule from the high water marker. They also wonder about the lack of permits for a business built on a public right-of-way.
Articles in the local press reported a familiar development pattern in Bali where local authorities enter into a formal contract receiving a substantial sum of money from a group of private investors to use land in the public hold.
As reported by RadarBali.com, Prasta refused requests from Ungasan village elders to withdraw his police report on behalf of Badung Regency. Prasta insists he will not compromise and demands that the courts make a final decision on the village's lease of the land, which was not their land for sale or lease in the first place.
Continuing, Giri Prasta proclaimed that Indonesia is a nation of laws. It describes the role and powers of traditional village administrations (Desa Adat) must be specified. "We are a nation of laws, especially when it comes to traditional law. Traditional law cannot prevail over vertical law. As regent, I fully support investors who wish to invest in Badung regency. But above all, don't break the rules. Second, do not seek to marginalize local communities," Giri Prasta told a joint session of the Regional Parliament (DPRD-Badung) Monday, March 28, 2022.
Giri Prasta told the press that the Ungasan case reveals many mistakes. First, the land in question is national land, which raises the question of whether local village authorities have the right to grant land use rights to private investors. The Regent noted that the land in question and its lease to private investors includes a formal deed and payment of Rp. 28 billion.
Prasta added: "At the beginning, there were only two companies; it then grew to become seven companies. I do not accept this, and I see a deed for Rp. 28 billion or more. This is what was placed on the table; we don't know if anything was paid under the table.
Giri Prasta said the breach happened before he became regent. Looking at these factors, he asked the police to investigate, saying the country cannot suffer defeat in such cases.
"Before I took office, the violations had already taken place. When I became regent, I was asked to give a recommendation, which I refused to give," Prasta said.
Prasta says the case is now before the police, mediators and the Anti-Corruption Agency (KPK). "Let's discuss it in court," Pasta said.
A legal Pandora's box?
The final disposition, in this case, can have far-reaching effects in Bali, where many hotels, restaurants and villas have violated right-of-way, setback rules, height restrictions and building codes by seeking approval from the surrounding community.
Related articles
The Balinese are reclaiming their land, beach by beach
Karma Kandara Restaurant Legal Review
Karma Kandara Beach Club destroyed by fire
Will Bali Shoreside businesses be closed?