Bali offers two quarantine options for foreign travelers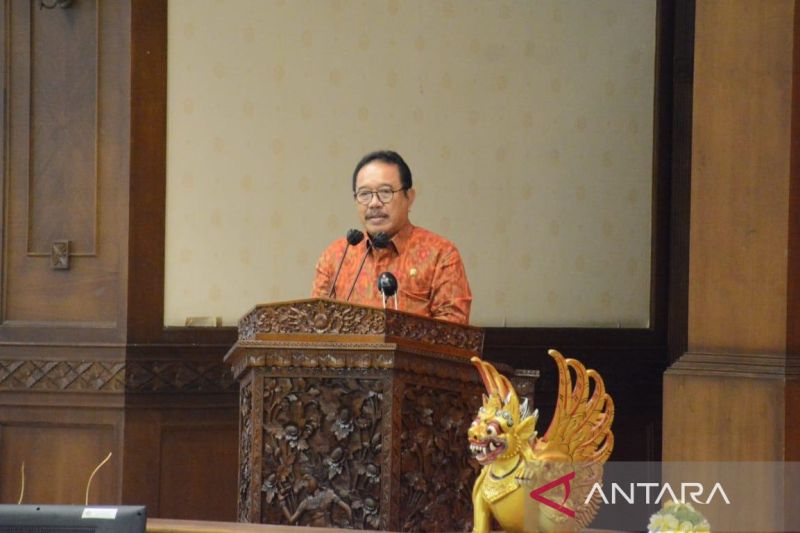 Denpasar (ANTARA) – The provincial government of Bali is offering two hotel quarantine options for foreign tourists or travelers (PPLN), Deputy Governor of Bali, Tjokorda Oka Artha Ardhana Sukawati has informed.
"The PPLN can be quarantined in quarantine hotels with bubble and non-bubble systems," Sukawati told a plenary session of the Bali Regional House of Representatives (DPRD) in Denpasar on Monday.
The bubble system allows foreign tourists to conduct activities outside their rooms, but within the quarantine hotel zone, he said.
"Thus, foreign tourists can swim, exercise and do other activities in the hotel zone while respecting health protocols," he said.
Bali's tourism industry also offers hotel quarantine with a bubble-free system, under which foreign tourists are confined to their hotel rooms for the entire quarantine period, he added.
"Currently, Bali has 65 quarantine hotels. Some 27 of them are quarantine hotels with a bubble system. This provides options for the PPLN," he said.
Related News: Ministry of Tourism introduces quarantine bubble for tourists in Bali
To issue recommendations for bubble and non-bubble quarantine hotels, the Bali Provincial Government is assisted by a verification team from the Denpasar Class 1 Port Health Bureau and the Indonesian Hotel and Restaurant Association (PHRI) in the Bali area, Sukawati said.
Meanwhile, the Bali Province COVID-19 Management Task Force is working with the provincial government, vertical agencies and tourism stakeholders to promote the use of the PeduliLindungi app in tourism facilities to curb the spread of COVID-19, he added.
The local government has continued to press ahead with accelerating COVID-19 vaccinations for tourism stakeholders and has prepared standard operating procedures to welcome foreign travelers to Bali, he said.
So far, two international air routes to Bali have been reopened: the Tokyo-Denpasar route operated by Garuda Indonesia and the Singapore-Denpasar route operated by Singapore Airlines.
According to Nia Niscaya, Marketing Assistant at the Ministry of Tourism and Creative Economy, the reopening of international flights is expected to increase opportunities for stakeholders to revive the national economy through the tourism sector.
Related news: Indonesia enforces new regulations for international travelers