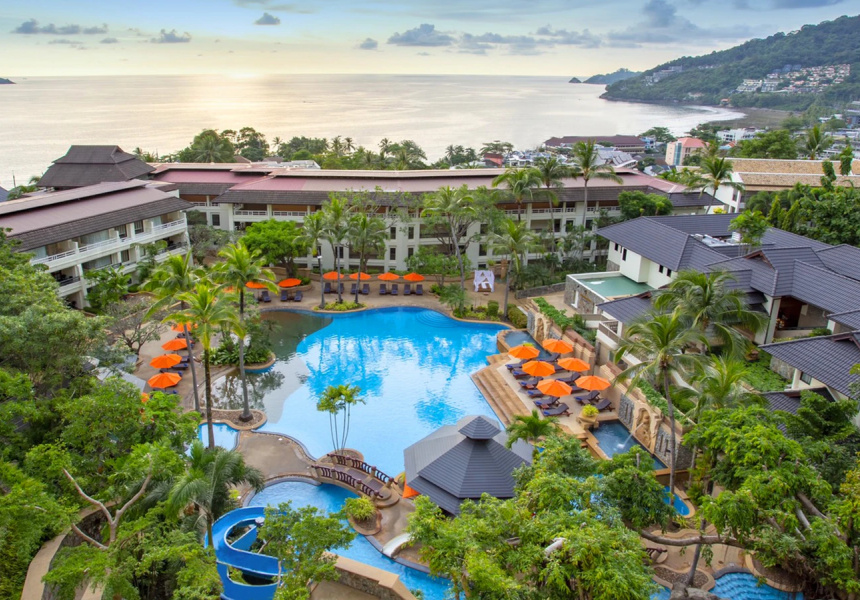 Get deals on international flights (including to Europe, Africa and America), stays at five-star resorts in Bali and Phuket, getaways with Riparide and more.
Dreaming of your next getaway? You could make it a reality: The money-savers who brought us online mega-sale Click Frenzy are bringing back its travel-focused edition for another year.
While the original Click Frenzy focused on fashion, home, and tech, this iteration is all about escapism, from tropical to snowy, adventurous to relaxing.
The five-day online sale runs from 7pm on Wednesday June 15 with hundreds of deals on offer, covering airfares, hotel stays, tours, packages and more.
Highlights include 10% off flights with Qatar Airways to Europe, UK, Americas, Africa and the Middle East; 10% off deals on DealsAway (and $1 deposit to lock it in), including packages to Bali, Fiji, Phuket and Queenstown; 25% discount per night on more than 150 getaways via Riparide; your third night free at Tangalooma Island Resort; 20% off New Zealand theme parks, rail passes and ski passes with Klook; $100 off flights to Bali or $120 off a hotel stay in San Francisco via Hopper; 50% off a getaway to Fraser Island, and more.
Click Frenzy Travel runs from 7:00 p.m. (AEST) on Wednesday, June 15 to 11:59 p.m. (AEST) on Sunday, June 19.
Shop the sale here.