Denpasar hotels struggle to recover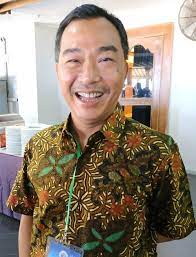 NusaBali.com quotes the president of the Denpasar branch of the Indonesian Hotel and Restaurant Association (PHRI-Denpasar), Ida Bagus Gede Sidharta Putra ("Gusde"), saying the average hotel occupancy rate in Denpasar had reached 40% – with "almost all" PHRI Denpasar members now open and operational.
Some hotels in Denpasar, however, remain closed. Gusde said some hotels remain closed because their rooms suffered damage and deterioration during the pandemic and are still suitable for guest occupancy.
According to Gusde, hotel occupancy in Denpasar averages around 40%. Despite the large number of events taking place in Bali, the hotel occupancy rate in Bali remains between 40-50%.
Gusde said hotels in Denpasar offer discounts of between 35 and 40 percent.
Gusde, who manages the Griya Santrian on Sanur Beach, noted optimistically that his property is achieving 65-70% occupancy. Added: "That's good. Although the price is not yet normal, the rates are still slowly increasing with the reopening of international borders. Many hotels are not ready (to reopen). Two years (of closure), they are damaged.
The President of PHRI-Denpasar said that in normal times, there are about 8,000 hotel rooms in Denpasar, and the current number (of salable rooms) is about half that number. He admitted there had been no formal confirmation or investigation of the number of hotels remaining open, the number of bankruptcies or the number of repairs following a two-year pandemic crisis.
Continuing, Gusde explained: "For example, of the 138 rooms of the Griya Santrian, 80 are not salable. The paint on the walls has peeled off and some air conditioners are broken. We don't have the funds to repair these items, and we need to build up the funds gradually, and then we will repair these parts.
Australian visitors dominate visitors to the Sanur Beach area of ​​Denpasar. Domestic travelers dominate Denpasar city hotel guests.
Gusde explained the problems now faced by hotels heavily dependent on domestic travellers. He said that hotels serving only the domestic market benefit either "Feast or Famine" – high attendance during school periods, public holidays and major events sponsored by government departments. When these holidays or events pass, hotels do not know where to look for new customers. Hotels with a mix of domestic and international guests enjoy a minus "up and down" occupation trend.
President of PHRI-Denpasar have good hope that Sanur Village Festival scheduled for August 17-21 will boost visitors and hotel occupancy in Denpasar and Sanur. Gusde believes the Festival could bring a 10-15% improvement in hotel occupancy rates due to its past success in attracting domestic and international visitors.
In the pre-pandemic period, the 5 days Sanur Village Festival managed to generate Rp. 44 billion in revenue, attracting 70,000 visitors to Sanur.
Related links
Guide to Balinese festivals until December 2022
Sanur Village Festival Website