International travel updates: Cook Islands, Thailand, Singapore, latest changes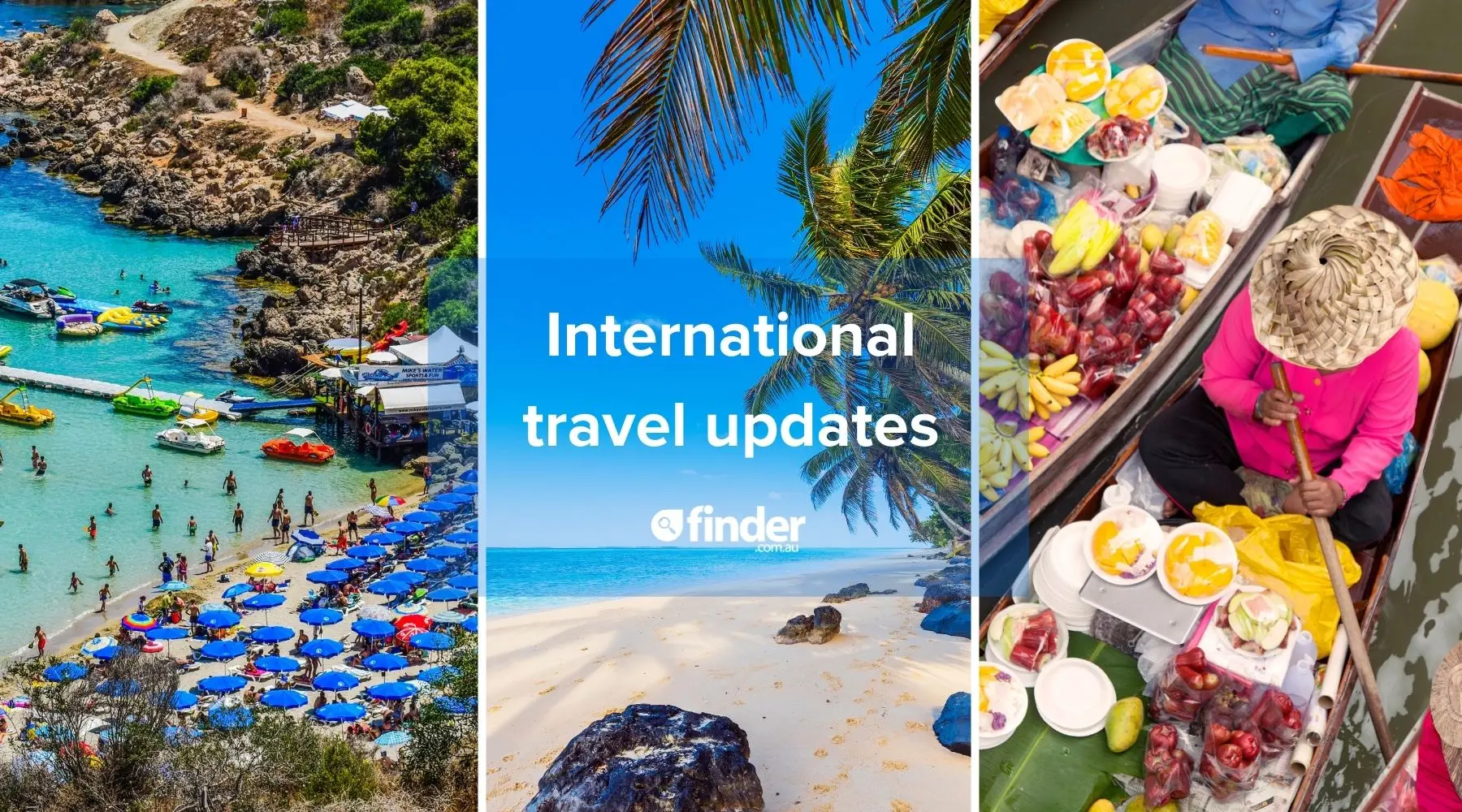 Borders are reopening and testing requirements are now minimal.
International travel is getting easier with even more open borders and the removal of quarantine and testing requirements. Here are 5 of the biggest changes this month.
1. The Cook Islands
What changed ?
The reopening of New Zealand to Australians on April 12 has created a passage for Australians to travel to the Cook Islands.
To get there, Australians will have to fly through Auckland on Air New Zealand. From June 2, you can also fly on Jetstar.
All visitors over 5 years and 3 months must be fully vaccinated to travel. This changes for visitors aged 16 and over from May 2, 2022.
A supervised RAT must be taken in New Zealand and within 24 hours of departure for Rarotonga. From May 2, you can take this test in Australia 48 hours before your scheduled Auckland-Rarotonga flight.
All visitors must complete a Cook Islands Contact Form within 96 hours of your scheduled flight from New Zealand.
To do during your stay:
Book flights to Rarotonga Book your hotel
Check out our guide to traveling to the Cook Islands from Australia.
2. Thailand
What changed ?
Effective April 1, Thailand removed pre-departure testing requirements for travellers. However, vaccinated travelers will still need to take a PCR test upon arrival and self-quarantine until you receive a negative result. A negative RAT is also required on day 5.
Unvaccinated travelers must still undergo a 5-day quarantine. Anyone flying in a sandbox area must also stay there for 5 days before they can explore the land further.
All visitors must request a Thailand pass before travelling.
To do during your stay:
Book flights to Bali Book your hotel
Check out our guide to traveling to Thailand from Australia.
3. Singapore
What changed ?
Since April 1, Singapore has abolished its vaccinated lane system as well as its testing on arrival and before departure. Vaccinated Australians can visit the country without quarantine.
To participate, you will still need to submit an SG arrival card and an online health declaration 3 days before departure.
To do during your stay:
Book flights to Singapore Book your hotel
See our guide to traveling to Singapore from Australia
4. Bali
What changed ?
The rules in Bali change quickly and quickly. Since April 6, the island destination has dropped PCR testing on arrival.
Vaccinated visitors are now only required to take a PCR test no more than 48 hours before arrival, purchase COVID-19 travel insurance and present proof of accommodation reservation.
To do during your stay:
Book flights to Bali Book your hotel
Check out our guide to traveling to Indonesia from Australia.
5. Cyprus
What changed ?
As of April 18, Cyprus dropped its pre-departure and arrival testing requirements for fully vaccinated travellers.
Unvaccinated travelers also see their rules relaxed. They must present a negative RAT 24 hours before their departure. A PCR 72 hours before departure is also accepted.
The Cyprus Flight Pass form has also been removed.
To do during your stay:
Book flights to Cyprus Book your hotel
Other Updates
Vanuatu: From July 1, international visitors can visit without quarantine as long as they are fully vaccinated.
Greece: To attract tourists during the high season, from May 1 to August 31, travelers no longer need to present their vaccination certificates to enter spaces such as restaurants. There is also talk that presenting your EU COVID digital certificate to enter Greece will also soon be discontinued. From June 1, masks will no longer be mandatory indoors.
Spain: On April 20, Spain scrapped its indoor mask mandate. Masks are only mandatory on public transport and in taxis, health centres, including pharmacies, and elderly care facilities.
Missed last month's updates? To catch up.
Ready to go abroad? Find out where to book PCR tests for travel and all our latest travel deals.