Opinion: Keep some powder dry for when the stock market crashes in the coming weeks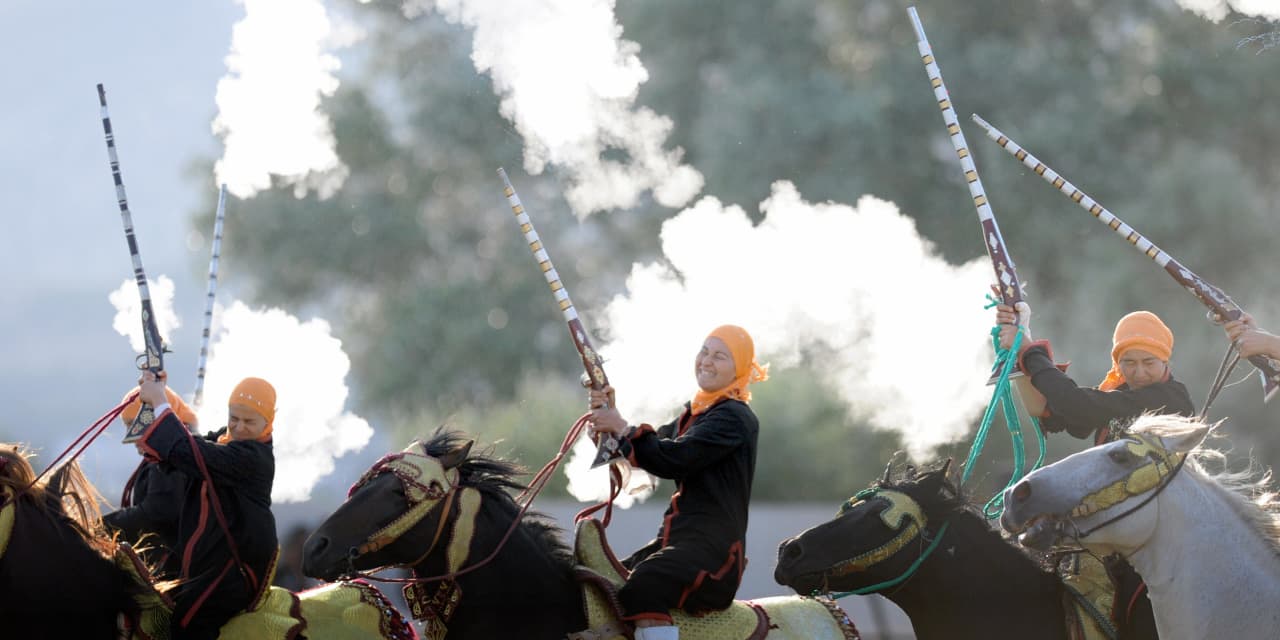 People tell me [caution]it's for fools. So here I go, breaking all the rules.
Seems so easy (Seems so easy, Seems so easy). Oh so easy doggone (easy doggone, easy doggone).
Seems so easy (Seems so easy, Seems so easy, Seems so easy)
Or [profits are] concerned, my heart has learned.
The above is based on "It's So Easy" by Buddy Holly, one of my favorite songs to play and sing on guitar with my old buddy Rod before the coronavirus crisis put an end to jam sessions.
It's so easy, isn't it? Every stock you buy goes up, especially the more speculative ones.
But let me throw in a PSA: investing isn't supposed to be easy or fun!
If you've read my analysis, you know that I see a lot of foam in market valuations and in particular in many individual stocks. On the flip side, you've probably noticed that I've patiently found potential new gems that still seem undervalued in the long run.
We still have a good quarter to end the year (I touch wood). We've had some remarkable, maybe even historic, returns since we launched Trading With Cody in 2011 (I'm hitting wood again), and I'm not resting on my laurels.
The scum in the markets is starting to provide us with the opportunity to slowly but steadily build our hedges in the hedge fund by selectively starting to short sell some of the more ridiculously hot-selling stocks that have little to no trades but claim to be " electric vehicle "or" cloud "plays. I see a lot of stocks that are trading for hundreds of millions or billions of dollars that will likely eventually revert to the penny stock status they had spent the last few years.
Looking ahead to next year, I'm excited about the opportunities unfolding in space, robotics, and other burgeoning revolutions that are being undervalued and misunderstood as these industries are still in their infancy.
At some point in the next few months, I expect serious setbacks in the broader stock markets, and many individual stocks, good and bad, will be squashed. This year illustrated why I created my 'Kurtzweil rate of change' theory:
The following is from my article from December 26, 2018, when the markets collapsed and hit a low.
What happens if everything works out?
Even if it doesn't work, how far will we go and how long will we be there?
I have been talking for years (ironically) about how the economic / stock market bubbles and bursts we live in operate in 'internet time' meaning they happen much faster than decades ago. previous ones. Reading "The Singularity Is Near" by Ray Kurzweil helped me realize that I shouldn't call this concept "Internet time" because it is a little too limited an explanation. The point is, humanity itself, our society in particular, is growing our innovation, prosperity, and economies exponentially.
And if there will be billions of times more technological advancements in the coming decades than in the first millions of years of humanity's existence, so you can imagine that ups and downs, bubbles and crashes will recur repeatedly over the next few decades, but the general trend of the most revolutionary technology, society, economy and stocks in the markets will be more hockey. over the next few decades."
Back in real time on December 9, 2020: if and when we get another 5-10% (and maybe 15-20%) pullback in the stock market (which could happen in January if not before the end of the year). year), I'll be ready to pounce and then build 10,000-day positions. So stay tuned for those if and when we get the locations.
I suggest you take advantage of these crazy tips but also make sure you don't get too aggressive. You need enough money on the sidelines to avoid getting seriously hurt when this booming bull market finally falls. Markets distribute pain, not just profits. Be prepared, be vigilant while you can, and don't be surprised by greed.
In the meantime, I am covered and actively protect my capital even as I straddle our many big winners.
"Everyday, [the pullback's] to get closer,
[Markets] go faster than a roller coaster,
[Pullbacks] as yours will surely come [our] way, (hey, hey, hey)
Every day it's going faster and faster, everyone says go ahead and [buy more]
A love like yours will surely come my way (hey, hey, hey) "
The above is based on "Every Day" by Buddy Holly.
I leave you with a photo of a pre-Covid-19 jam session from 11 years ago.
Cody Willard is a columnist for MarketWatch and editor of the Revolution Investing newsletter. Willard or its investment firm may own or consider owning securities mentioned in this column.