Report on Office, Retail, Industrial, Housing and Hospitality Sectors in Jakarta and Bali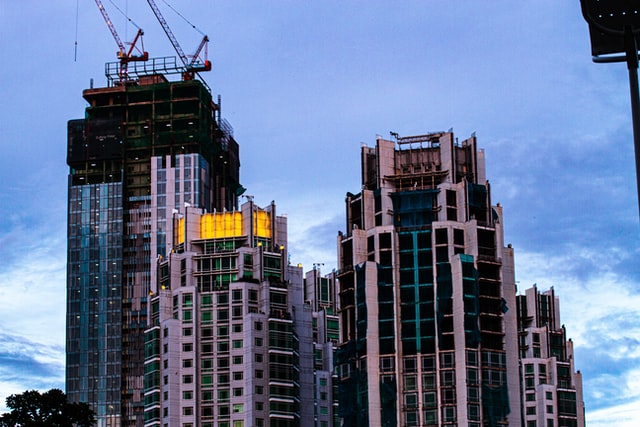 Colliers – a leading diversified professional services and investment management company – released its second quarter report covering Jakarta's office, retail, industrial and housing sectors as well as the hotel sector in Bali.
Below is a summary of this report.
Jakarta
Offices gradually began to be occupied by people returning to work from the office. "Sustainability, technology integration, employee health and well-being are at the forefront," Colliers wrote. With the pandemic improving and the economy recovering, office leasing business is poised to increase.
Expatriate housing
Especially in May, sales showed no signs of improving. According to Colliers, investor-buyers have lost their appetite for shares in the primary market. "Developers need a break from this tough market and have yet to gain confidence in the condominium apartment market, as some delays in the project pipeline show," the report noted. However, a possible fourth wave of COVID-19 could cause developers to constantly focus on building projects that are still awaiting completion.
Detail
More visitors to retail outlets are seen as pandemic restrictions are eased. Reopening and expansion plans were well considered for more tenants. Still, occupancy costs are probably not affected. "In terms of the rental mix, with department stores and hypermarkets in an unfavorable situation, the configuration of occupants continues to evolve," the report writes.
Industrial areas
"The high-tech industry has strengthened its existence and continued to develop until recently," Colliers found. The technology sector and data centers at the start of 2022 are on the right track. "These sectors are heading towards maturity with more potential deals in the pipeline. Another sustainable sector is logistics, primarily driven by the growing need for storage and distribution," Colliers continued. Another sector worth noting is the industry – entering the recovery phase with strong potential to gain more traction.
Hotels
Foreign visitors to Jakarta have been steadily increasing since quarantine policies were lifted by the government earlier in 2022."Jakarta hotels posted a positive outlook, albeit moderately. Two main hotel performance indicators, the AOR (average occupancy rate) and the ADR (average daily rate), reached a level higher than the pandemic period (mid-2020 to end of 2021),", reported Colliers. This steady rise portends moderate growth, especially with the economy and the hotel pipeline.
bali
Hotels
The reopening of Bali to international arrivals has had a positive impact on the island's tourism sector, making the short-term outlook attractive. "The revised occupancy rate and hotel rate have increased slightly, catching up with their performance before the COVID-19 outbreak. Supported by several international and national events, the tourism industry is likely to gain momentum from now on" A gradual improvement in hotel performance is more likely to occur throughout the year, wrote Colliers.
Source Necklaces Indonesia