Seminar: Restructuring to Avoid Insolvency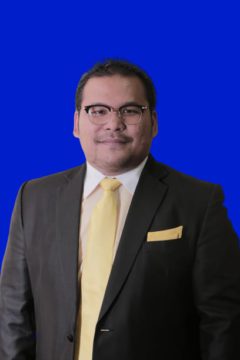 The unprecedented economic upheaval that has taken place in Indonesia during the multi-year COVID-19 crisis has caused many businesses to close or restructure. The impact of a period of economic uncertainty is still being felt, leaving many businesses struggling to regain their footing.
On Thursday 08 September 2022, starting at 8:30 a.m. and concluding with a business lunch at 12:15 p.m., a team of leading legal and financial experts will participate in a half-day seminar on "Financial restructuring to avoid insolvency,
Topics covered will include
Balinese and Indonesian economy is rebuilding after COVID-19.
Strategies and tactics to prevent insolvency and defer payment requests
PKPU: How and when to use this government-approved procedure to avoid bankruptcy.
Assess the "true value" of a business after a prolonged economic downturn.
Identify new sources of capital to aid economic recovery.
Communication strategies with creditors, shareholders, banks and tax authorities.
Managing expectations and mindsets in the restructuring process. Create lasting partnerships for successful financial restructuring.
Speakers are due to appear at this Bali Business Circle Hal-day event on September 08, 2022
Opening address by Ida Bagus Agung Partha Adnyana, President of the Bali Tourism Board.
Presentation of the event by Firdaus Siddik, a leading investment banker and leading finance and management professional with over 60 years of experience. He has worked with leading companies in mergers and acquisitions and played a key role in the development of Indonesian Stock Exchange.
Veronica Situmorang Law Firm Situmorang & Partners (JKT) is ranked among the top 100 lawyers in Indonesia by the Asian Business Law Journal. She specializes in corporate and commercial affairs, mergers and acquisitions, banking and finance, capital markets and the mining sector. She is a member of the Indonesian Lawyers Associationa licensed capital market lawyer, curator and receiver for Indonesian Association of Registrars and Receivers (AKPI).
Dr. Jimmy Simanjuntak, SH, Chief of Curator and Receiver Association Indonesia (AKPI- Asosiasi Kurator and Pengurus Indonesia).
Head of the Certification Council for the Curator and Receiver Association Indonesia (Badan Sertifikasi and the Asosiasi Kurator dan Pengurus Indonesia – AKPI). A seasoned Indonesian lawyer, he is a founder and partner of Ricardo Simanjuntak & Partners (JKT), licensed mediator, postgraduate lecturer and corporate commissioner.
David Harrison is a Canadian lawyer residing in Indonesia. A partner of Intermark Law (Canada) providing legal services to corporate clients. Since 2004, he has acted as corporate counsel for a Canadian financial restructuring group focused on the financial restructuring of entrepreneurs and SMEs. In Indonesia since 2014, he consulted prominent law firms in Jakarta and Bali.
Who should be present?
Hotel managers and owners
Business leaders and bosses.
bankers
Legal professionals
Company directors and auditors
Investors and fund managers
The seminar will be held in English.
The cost of participation is Rp. 600,000 net and includes lunch and coffee break at the end of the program which will be held at the Swiss-Belresort Watu Jimbar in Sanur, Bali.
Registration opens at 8:30 a.m. with lunch served at the end of the seminar at 12:15 p.m.