Sydney airport delays, flight cancellations during school holidays, staff shortages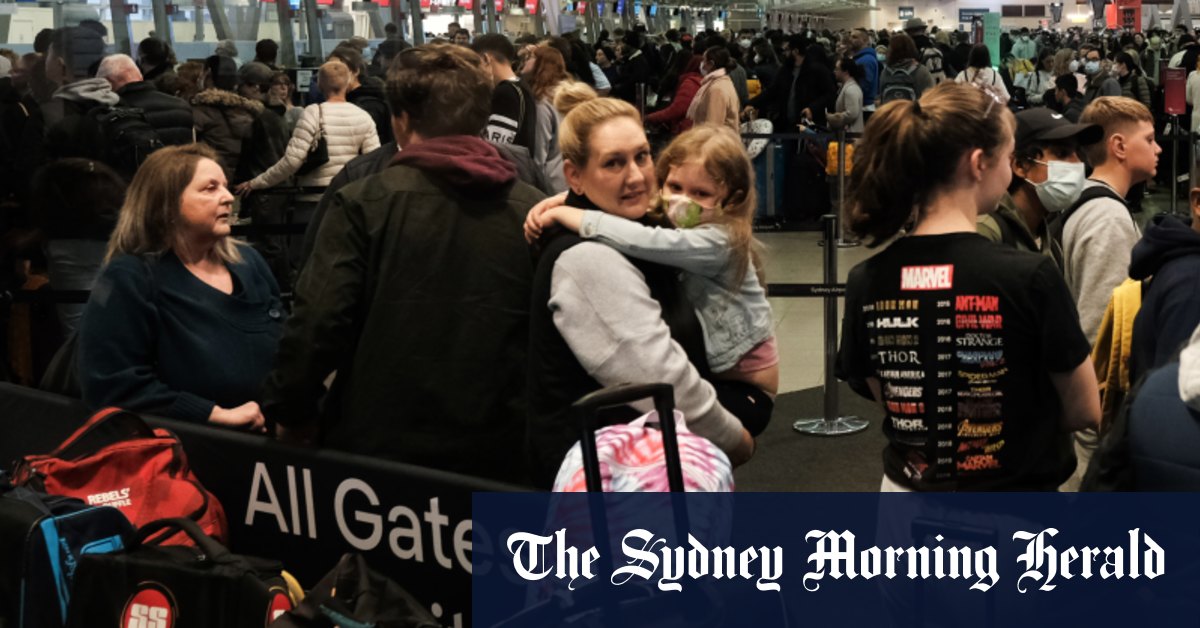 Passengers are urged to arrive as close to two hours before their domestic flight as possible to help Sydney Airport manage crowds as school holidays and staff shortages cause delays.
Wet weather has contributed to some delays and cancellations, but the biggest factors have been the school holiday rush and the airport is struggling to replace around 15,000 staff it lost during the pandemic.
Queues at Sydney Domestic Airport's Terminal 2 snaked outside the terminal on Saturday, affecting airlines such as Jetstar and Virgin.
With delays set to continue until at least July 18, Sydney Airport is asking domestic passengers not to be tempted to arrive more than two hours before their departure time.
"We tested the two-hour window and that's the sweet spot," an airport spokeswoman said. "Don't leave three hours, don't leave four hours, just leave two hours or as close as possible."
For international flights, travelers are advised to arrive as close to three hours before their flight as possible.
"We are not going to sugarcoat the fact that the terminals will be busy during school holidays and there will be queues."

Geoff Culbert, Managing Director of Sydney Airport
This is particularly important for people who will be passing through the airport at peak times of the day, especially between 5 a.m. and 9 a.m., and from around 3 p.m. in the afternoon.
A major job shortage at Sydney Airport is also contributing to the pressures. During the pandemic, the airport lost about half of its 33,000 employees in 800 businesses, including airlines, baggage handling, security, stores and cafes, and cleaning.