What is Revenge travel: will it lead to the fourth wave of Covid?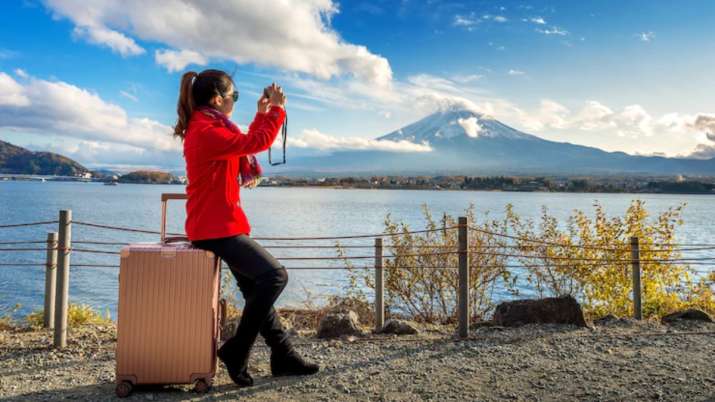 Summer vacation is here. However, this is no ordinary summer. It's the first since travel restrictions related to the Covid pandemic were completely lifted in most parts of the country. That means travel aspirations are at an all-time high this summer. When people suffer from a pent-up demand to travel again and break free from 'lockdown fatigue' once restrictions are lifted, it's called revenge travel. This phenomenon is constantly increasing with an increasing number of reservations for flights, hotels, villas, cottages and others.
People are leaving their homes to escape the heat wave and are planning long vacations. As India has returned to some levels of travel normalcy, it threatens to see thousands of tourists once again crowding a location amid rising Covid cases. Will this lead to the fourth wave of Covid? It is already predicted that the world will witness another horrible wave of Covid in a few months.
Over 61% of Indian travelers plan to take vacations this summer
According to OYO's 2022 Midsummer Vacation Index, over 61% of Indian travelers plan to take vacations this summer, with 94% showing a strong preference for traveling within the country. This shows that despite the opening of international air transport, the exploration of local destinations is here to stay in 2022.
With approximately 65% ​​of the votes, a majority of travelers are fond of leisure travel, for a well-deserved break from the routine. In December 2021, as travel opened up within the country, most respondents preferred to travel primarily to meet family and friends after a long period due to the pandemic. Although there are some trend changes, short breaks continue to be the top choice for travellers. Nearly 55% of respondents still prefer shorter trips of around 1-3 days. According to OYO's survey, more than 50% of Indians chose to travel with friends, while 26.5% said they would like to vacation with family. 13% of respondents also wanted to go solo this summer.
Where is India going this summer?
While some like to spend their summer amid quaint hillside towns, many also like to spend this season soaking up the sun along white sand beaches. According to OYO's consumer survey, with 1/4 of the votes, mountain resorts emerged as the clear winners. However, that's not it. Almost 22% said they would like the best of both worlds – with a mix of hill stations and beaches. This is followed by preferences for beach towns, staycations, adventure sports destinations, riverside stays, among others.
When it comes to the hills, more than a third of Indians opted for Manali as their top destination for cooling off, followed by approx. 20% wishing to visit Kashmir this summer. Sikkim, Ooty and McLeodganj were also popular choices among holidaymakers. Among beach lovers, 58% said Goa was definitely their dream beach destination in India. Then come the Andaman and Nicobar Islands and Kerala with 12% and 11% respectively.
International and national reservations
With the resumption of international flights and the return of traveler confidence, domestic flight bookings have increased by 85%, according to statistics from Yatra. On the other hand, it has seen a 95% increase in international flight bookings. Digging deeper, friends and family make up the majority of domestic travel with 40% of booking inquiries from this particular group. With growing interest of travelers to explore places like Ladakh, Himachal Pradesh, North East and Kashmir which are the major national destinations that people prefer to travel and explore.
In addition, with the reopening of international borders, Paris, Switzerland, Thailand, Singapore, Bali, Dubai and Mauritius are the main international destinations this summer. In addition, for international travel, 70% of booking requests come from honeymooners and vacationers. Both domestic and international locations are offering exciting deals and the travel and hospitality industry is gearing up with personalized services and packages, among others, to attract more travelers.